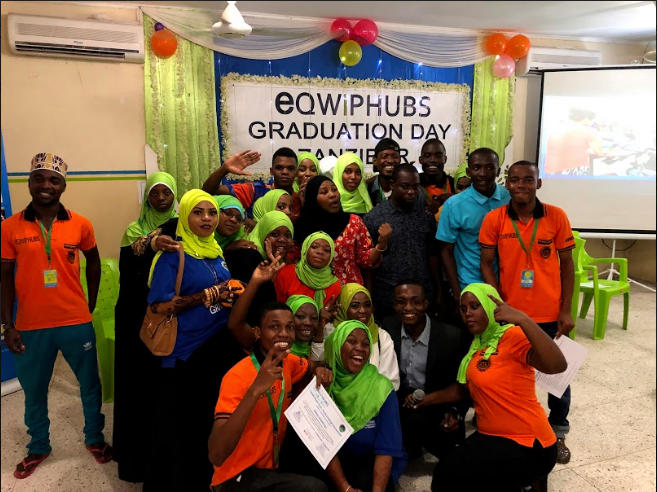 Congratulations Cohort 11!
oleh Vanessa Faulkner dalam Kewirausahaan, 28 Maret 2019, 03:36 AM
This week at EQWIPHUBs, Zanzibar we celebrated the graduation of another round of entrepreneurship students! It's been a pleasure to work with each and every one of you, and we are so proud to see you all complete the EQWIPHUBs training! We wish you all the best on your future endeavours!

Remember, this is not the end of your journey with EQWIPHUBs, it's only the beginning! Our doors are always open, and our team is here to support you however we can! And of course we love it when you just come by to say hi too
Mengenai Saya
Hi! I'm the Communications & Marketing Coordinator at the Zanzibar Hub! I'm excited to have the opportunity to explore this beautiful island and have the opportunity to work with the youth here!