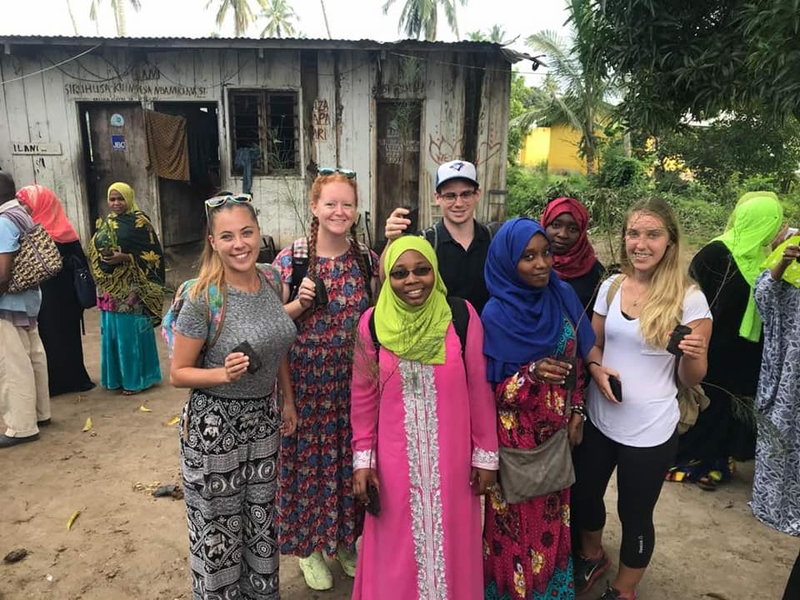 Earth Day, 2018!
Imetungwa naLaura McLean, 27 Aprili 2018, 06:29 asubuhi
This year, EQWIP HUBs Zanzibar took part in two Earth Day activities the weekend of April 21st and 22nd.

The first event was a beach clean-up on April 21 organized by Sazani Associates in collaboration with EQWIP HUBs and other environmental organizations here in Zanzibar. Over 80 students from local high schools showed up and with the help of volunteers to coordinate, we were able to collect over 30 bags of plastic, glass and other waste. The clean-up took place in Stone Town on the beaches around Forodhani – the night market, Malindi – the fishing and shipping port and Shangani st – the area out front of the local hospital. At the end of the event, the waste was collected by the Vikokotoni Environmental Society, where it would be sorted and properly disposed of or recycled.

The event was a huge success, sparking a conversation about waste, plastic pollution and the importance of protecting the environment. We hope to see more events like this in the future!

The second event was a tree planting that took place on Earth day, April 22 with EQWIP HUBs Zanzibar and our partner organization, the Vocational Training Authority. Over 1,000 trees, including coconut trees, mango trees and clove trees were planted at the VTA campus in Mikokotoni. Students and staff from the VTA and EQWIP HUBs participated in the planting and there were journalists from local TV, newspaper and radio stations. The day was finished with a friendly football match.

Both events were a great way to celebrate Earth day and helped to spark a dialogue about the environment and sustainability!
Kuhusu mimi
I am a recent graduate from the University of Ottawa, where I majored in environmental studies. I am excited by new opportunities and adventures, passionate about the environment, sustainable development and driven to help people any way I can.