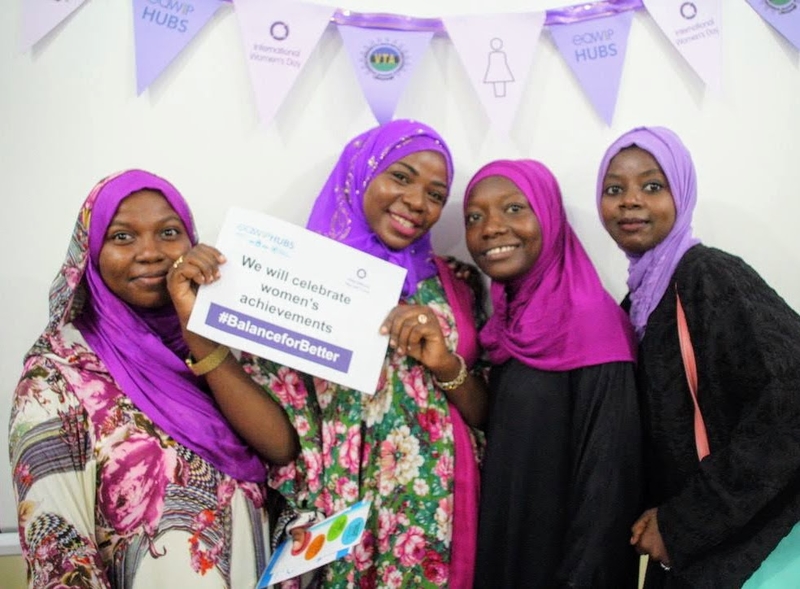 Think Equal, Build Smart, Innovate for Change.
Imetungwa naVanessa Faulkner, 13 Machi 2019, 08:02 asubuhi
March 8 was International Women' Day, a day recognised around the globe to celebrate women and promote change for gender equality. It's a day to both reflect on the progress and achievements made, and a day to call for further change!

Here at EQWIP HUBs, Zanzibar we had a full house to celebrate, from all our staff, volunteers, students, and alumni to VTA students, SOS Children's Villages, Daraja Foundation and Mass Media. We want to say thank you to each and every woman that came out dressed in purple and celebrated with us! It's important we are always helping inspire, support, and encourage each other each and every day!

Another big thank you to our guest business speaker Mariam Said Nyanga and our guest of honour Hamida Abdallah who are role models for our female youth here in Zanzibar, and our EQWIP HUBs female entrepreneurs who helped show us how it can be done!
Kuhusu mimi
Hi! I'm the Communications & Marketing Coordinator at the Zanzibar Hub! I'm excited to have the opportunity to explore this beautiful island and have the opportunity to work with the youth here!